January 22, 2021
How To Organise A Funeral In Singapore & What To Prepare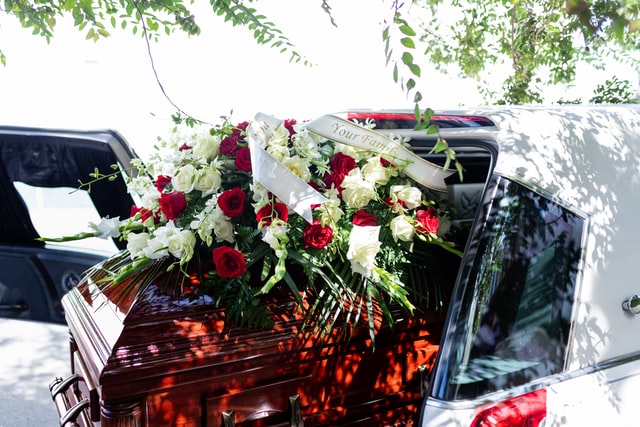 Just as you would with other significant events in your life, funerals are important occasions that need to be planned properly and appropriately. While talking about death may seem morbid and uncomfortable for many, having to plan funeral arrangements for a loved one is inevitable and something that we will have to go through at some point in our life.
Planning ahead is essential as it ensures that the deceased is given a dignified tribute until the very end.
If you are uncertain about where to begin, here are some tips on how to plan a funeral in Singapore and what you need to prepare.
Registering the death
After certifying the cause of death within 24 hours, family members will receive a Certificate of Cause of Death (CCOD) issued by a doctor in a nearby hospital or a family doctor who visits your home, if death occurs at home. For deaths that occur overseas, homeland and repatriation services are required.
Once you have the CCOD, it is important to register the death of your deceased loved one. While anyone can register on their behalf, it is usually the immediate family or a funeral director that would assist with this step.
Remember to bring the:
Certificate of Cause of Death (CCOD)

Deceased's IC, passport or birth certificate

Informant's IC or passport
Upon registration, you will be able to obtain the Death Certificate, which is needed to engage in a funeral director and prepare for burial or cremation.
Engaging a funeral director
Typically, a funeral director will assist you and your family with funeral arrangements from choosing the casket or urn best suited to your preference, embalming and make-up, transportation services, photography and videography for the funeral service, as well as planning of the burial or cremation.
Having a funeral director take charge of all the necessary arrangements can make the planning process much easier, allowing you to properly mourn the loss of your loved one as you lay them to rest peacefully.
Depending on your preference, the Association of Funeral Directors Singapore (AFD) has a comprehensive list of funeral directors available on their website.
Choosing the location of the wake
Funeral wakes in Singapore can be held at an HDB void deck, funeral parlour halls, private apartment grounds, landed property, or on a public road outside your house. Based on the chosen location, the procedure for booking the place may differ.
But if you have already engaged a funeral director, they will also handle all the logistics for the wake, including obtaining the necessary approvals.
These are the following organisations to contact based on the permissions required:
If your location is situated in an open area like an HDB void deck or landed property, consider setting up tentages. You can browse our different tentage services and setups according to different religious faiths here.
Consider religious requirements
Depending on the beliefs of the deceased and their family members, religious requirements also need to be taken into consideration and is usually the main factor that determines how a funeral is held.
For instance, burial is usually done within 24 hours of death in a traditional Islamic funeral to protect the living from sanitary issues, while Christian funeral services allow for open-casket viewing for two to three days after death.
Be sure to discuss religious rituals and traditions with your family during the planning process.
Notifying people
Many friends and extended family members would want to pay their last respects and give their final goodbyes to the deceased before they are finally put to rest. Making the arrangements clear and prompt to everyone is essential as wakes and funerals only run for a certain period of time.
Despite the prominence of social media, many still choose to publish an obituary in their local newspaper to notify the wider community of their loved one's passing and to share the legacy of their life in print as well.
We also assist families in publishing the obituaries in local newspapers as well as photo enlargement of the loved one for the wake.
Preparing for cremation or burial
Whether you opted for a cremation or burial for your deceased family member, your funeral director can help you book a slot for the preferred method of final disposition of a dead body.
To book a date and time, you will need the:
NRIC of the deceased and next-of-kin

Original Death Certificate
For those who opted for cremation, do note that any valuable items placed in the coffin during the wake will not be returned due to the high heat of cremation.
Personalised Keepsake
In order to have a piece of your lost loved one with you at all times, the ashes of the deceased can be transformed into gemstones and memorial diamonds, honouring their memory in a very unique way. This also acts as an alternative burial method that can help the living cope with loss.
We have two types of gem stones available for our clients including the eternity gemstone and ocean sapphire gemstone, which can be displayed in a jar or fashioned into classic jewellery pieces.
Let Us Help with Your Preparations
Everyone deserves to properly mourn the loss of a loved one and have funeral planning be the least of their concerns. By engaging a trusted service provider, all funeral matters will be taken care of with utmost respect for the deceased and their families.
Having served countless families since 1920, our team is dedicated to providing you with the necessary services and assistance to lay your loved one to rest with dignity. To learn more about our funeral offerings, click here.