April 23, 2021
Why You Should Pre-plan Your Funeral & How To Get It Sorted In Singapore
While the idea of pre-planning your funeral may seem like a morbid or uncomfortable topic of conversation for most people, it can help you in the future more than you'd expect.
Besides guiding families and individuals in making arrangements during the unexpected passing of a loved one, funeral companies also provide pre-funeral services for those who wish to plan ahead.
Here are a few reasons why you should consider pre-planning your funeral and simple steps to get it sorted in Singapore.
Benefits of pre-planning your funeral
1. It eases the burden on your family
Making sound decisions while grieving the loss of a loved one can be difficult to overcome. If your family members are unaware of your wishes before your passing, this may leave them in a state of confusion and distress, and can potentially cause family conflict as well. Fortunately, this can be avoided entirely by leaving a plan behind.
By working with a licensed funeral planner for expert advice on the best choices to make, you are helping your family during the planning process in due time.
2. It gives you control
Arranging your funeral services beforehand ensures that your final wishes are respected until your last moments. More often than not, families find themselves in a terrible state when fussing over different price lists, casket or urn options, and other funeral package extras.
By taking control of how you want your funeral arrangements to go, you essentially save your loved ones from the hassle of making tough and complex decisions at some point in the future.
3. It saves you and your family money
Planning and paying ahead of time can be a wise choice for your wallet. When it comes to crucial aspects of a funeral such as choosing a casket or urn, the prices of these items may skyrocket in the years to come compared to today.
On top of locking in the current prices, you are also saving your family from any potential financial stress that may come with costly funeral requirements.
As part of our funeral services, we have a wide range of quality caskets and urns that you can choose from during the planning stage.
How to pre-plan your funeral in Singapore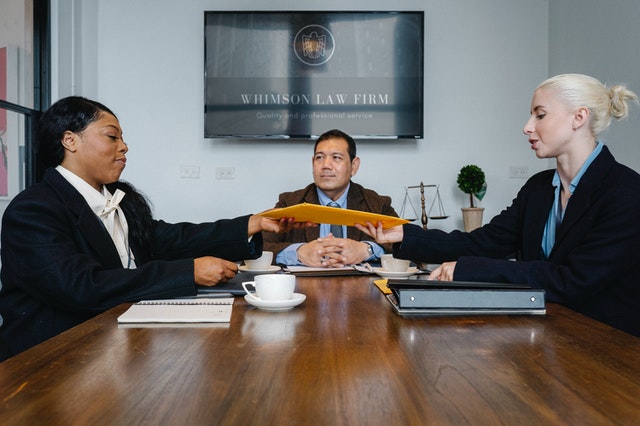 1. Update your last will or testament
A will or testament is the most important legal document you'll ever prepare in your life. This piece of paper determines who is entitled to all of your assets after your passing including real estate, cash, and other forms of intangible and tangible personal property.
Having a well-written will gives you control of who gets what in your family. Without a will, the courts will make these decisions for you.
Should you require any assistance in this area, we provide comprehensive will writing services to safeguard your assets and ensure that they land only in the right hands.
2. Determine your method of disposition
Choosing your preferred method of disposition is also a key consideration in the pre-planning process. Depending on your personal preferences or religious beliefs, you can decide between a range of methods including cremation, ground burial, and even burial at sea.
If you have opted for cremation and want to store your ashes more uniquely and memorably, we can transform one's ashes into memorial gemstones as a unique keepsake to remember you by.
3. Consider prepayment for your memorial arrangements
As mentioned earlier, pre-planning can save your family a significant amount of money when the time comes. That's why having a prepaid funeral plan can be reassuring for both you and your family as a form of financial protection.
But before embarking on this huge decision, review the company's prepayment policies in great detail and get everything in writing.
If you aren't comfortable putting your funds in the hands of a funeral home, you may choose to set it aside in cash or in the form of life insurance.
Plan your funeral your way
If anyone should take control of your funeral plans, that person should be you. By now, you'll realise that there are more benefits than drawbacks when planning and there's nothing for you to lose.
When embarking on this journey, working with a trusted funeral service provider is key. Having served families in Singapore since 1920, we provide a full suite of funeral services including transportation, tentage, embalming and makeup, obituary and photo enlargements, photography and videography documentation, as well as worldwide repatriation.
Here at Singapore Casket, we believe in allowing our clients to plan their funerals in accordance with their wants and needs. Let us extend a helping hand and guide you throughout this process.
For more information on our funeral services, feel free to contact us at 6293 4388 or browse our pre-planning services here.